Kindy & Beginners Class
For children aged from birth to four, this class introduces God to children in a fun and interactive way. The class teaches children about God through songs, stories and craft. Bible lessons are taught and children learn about what life is like with God in their lives.
Beginners is aimed from aged birth to two years old. Kindergarten is aimed from age three to four years old.

Feel free to check out the SDA Sabbath School Facebook page for more details.

Primary
In this class, children aged 5 to 9 will learn about God through songs, crafts, hands-on activities and stories from around the world. Bible stories are fun and interactive, including drama and games that help children grow to know, love and share Jesus. 
SDA Sabbath School
Facebook page.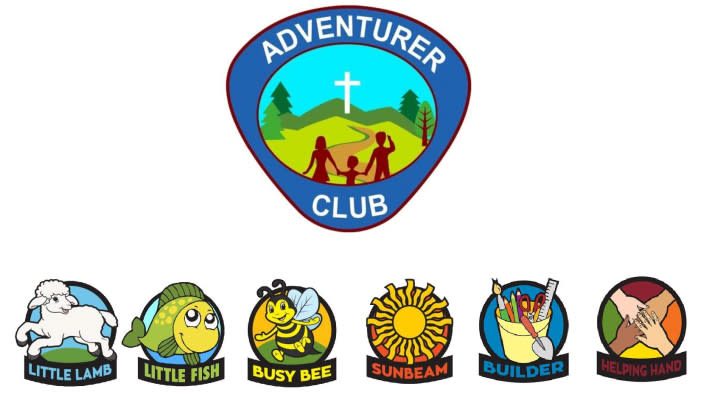 Adventurers Club
Children will discover the wonders of nature through the local Adventurers club. Designed for kids aged 4-9, Adventurers offers a variety of activities in a fun and creative atmosphere. The activities range from games and crafts to nature exploration and family camping. They will learn about their God-given abilities and how to use them to help others. The activities take place in a nurturing environment where children and parents can participate in building life-long memories.
Our club regularly meets together once a month. If you would like to know more, or you would like to be involved, please let us know! Adventurers meet Saturday afternoons, ask us about when the next meet up is on.
- What Is Adventurers? Adventurers is a christian activity-based program for children aged four to nine years old, run by volunteers. It is a family-based program and is designed to support parents/caregivers and provide Bible-based learning and new skills for children. Adventurer Clubs are found all over the world. In Australia all volunteers involved in a Club are required to follow safety procedures such as police checks and provide a safe place for children.
 
-Who Can Join Adventurers? Joining the club is open to everyone.


-What Happens at Adventurers? The Adventurer Pledge and Law is recited. Many Clubs sing an Adventurer Song. As it is a Christian program, prayer and worship are an essential part. Then it is time for activity-based progressive age-appropriate classes. There is a series of four classes, one for each year from ages 6 to 9.

Want more details about Adventurers click here.